ONLINE LEARNING & SKILLS DEVELOPMENT
Digital Skills Courses & Qualifications
SOURCING THE BEST LEARNING CONTENT
Building & developing digital skills for individuals & corporate teams. The Institute of Data & Marketing (IDM UK) have been advancing   data-driven careers through world-class learning for over 30 years.
Now you can learn with the best customer-centric learning approach. Brought to you in Asia by Digital Skills Asia.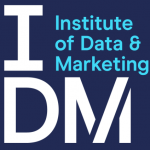 CORPORATE LEARNING
FLEXIBILITY FOR YOUR TEAM TO DESIGN THEIR OWN PERSONALISED STUDY ROUTINE

A 'per team member' subscription fee, gives your team members access to IDM learning &  skills development content. Created and delivered by our leading specialists, with Institute of Data & Marketing (IDM UK)) content. Brought to you exclusively by Digital Skills Asia.

EXCLUSIVE, ON-DEMAND, ONLINE & UNLIMITED
PROFESSIONAL LEARNING FOR INDIVIDUALS
DEVISE YOUR OWN PERSONALISED ONLINE STUDY ROUTINE.

The IDM have been advancing careers with world-class learning for over 30 years. Delivering a customer-centric learning approach, with a combination of online content, live (online) group classroom sessions, one-to-one sessions and recorded webinars.

LEARN & UPSKILL WITH THE BEST!
Develop Your Digital Skills
Boost your career & develop your digital & data-marketing skills, with tailored, online learning
Build your digital, direct & social media knowledge. Become a digital marketing expert
Focused areas are available as modules, to complement your current knowledge & skill base
We have three training and qualification structures to choose from or combine!
Recommended for professionals with 18 months+ experience who want to develop their marketing knowledge and build their skills
Recommended for marketers with some prior experience. who wish to develop their expertise in a specific or specialised discipline
A thorough grounding in a chosen subject area, for those new to marketing or looking to refresh their knowledge in the fundamentals
Stay in touch with latest course content and industry updates
Digital Skills Asia will not share your data with any third party for any reason without your knowledge (i.e. to administer a purchased course.